Is your business ready for Oswestry Show?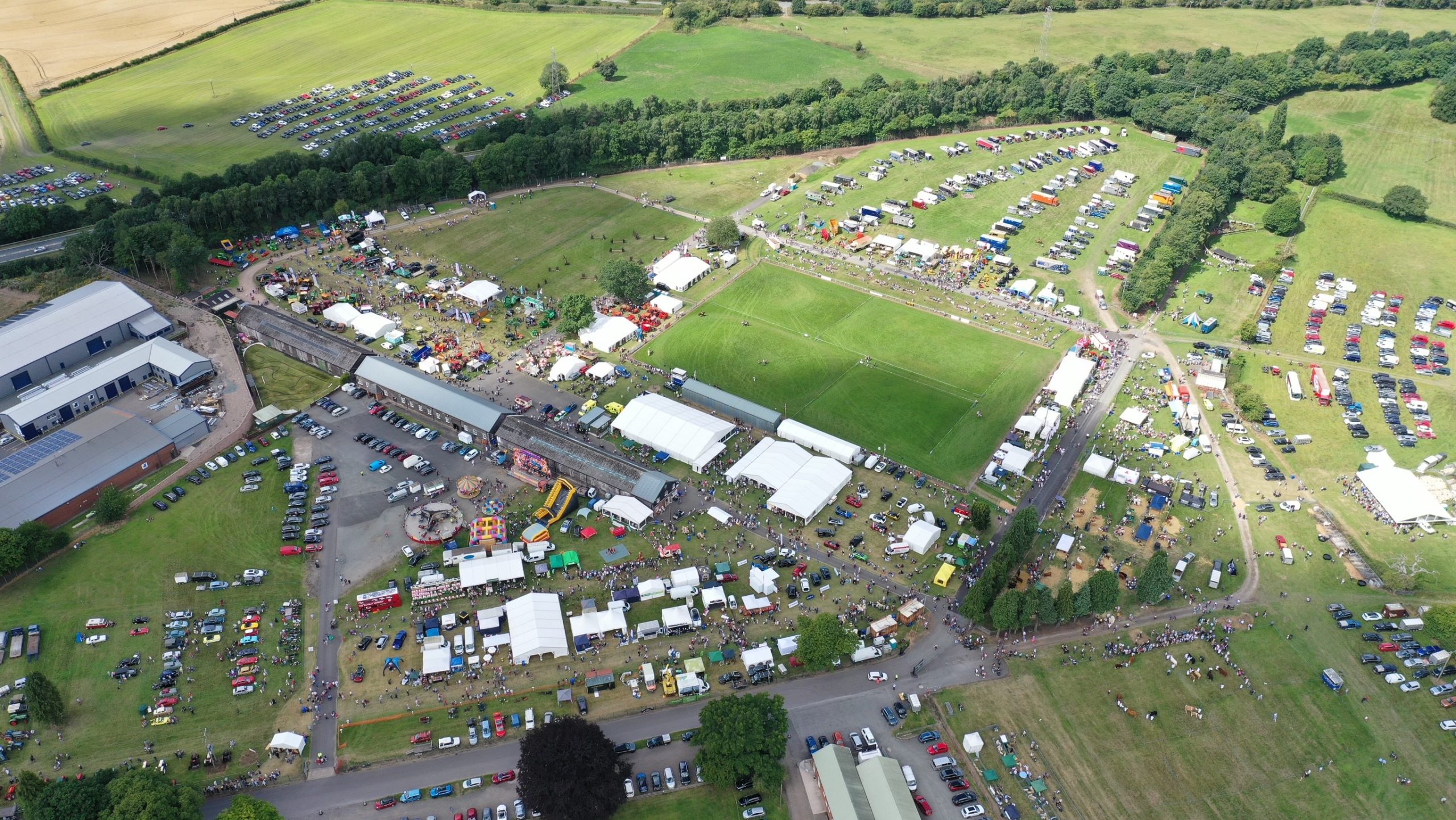 Branding, signage and print: Why it's important to have these for Oswestry Show!
If you like this blog, please share!
Welcome to my blog, I'm Alfie, and the days are quickly counting down until Oswestry hosts one of the largest one-day agricultural events in the country, Oswestry Show. On Saturday the 5th of August, Oswestry Showground (right next door to Hunter Bevan's offices) will be bringing together more than 120 trade stands and a large variety of displays and activities to the town, all with the same aim, promoting agriculture, and providing a fun day out for the thousands of visitors who will be in attendance of the show.
The purpose of the blog post is almost like a reminder to you, a reminder to your business, just prompting you to make sure you have got everything ready.
Let's look at some of the areas that we will be diving into today:
If you make it to the bottom of the page, there will be a top tip from myself, to help you out even more!
Branding: The key to event marketing at Oswestry Show
Branding is the cornerstone for any business to be successful at events, and the Oswestry Show is a shining example of how having a strong brand can elevate your business to new heights. A well-crafted brand identity not only sets the tone for the entire event but also creates a lasting impression in the minds of attendees that may be walking past your stall.
But what makes a strong brand? It starts with a deep understanding of the event's purpose and target audience. The Oswestry Show has honed in on its unique selling points, emphasising the celebration of agriculture, local businesses, and community spirit. By aligning your brand identity with these core values, the show creates an emotional connection with attendees and fosters a sense of belonging and pride.
You want your branding to be vibrant, relevant and eye-catching enough to make a member of the public walk by and become interested in what your business offers. This unified and cohesive approach to branding ensures that the success you have at Oswestry Show will stand you out from the crowd and remains etched in the memories of its attendees.
Print Collateral
Print collateral encompasses a range of materials, including brochures, flyers, posters, and more. These tangible items play a vital role in your marketing at Oswestry Show, capturing attention, and delivering essential information to potential attendees. They serve as physical reminders of your business, allowing people to hold a piece of your business in their hands and envision the experience of your product or service that awaits them.
One of the primary advantages of print collateral is its ability to reach a broader audience. While digital marketing channels have their merits, printed marketing materials have a physical presence that cannot be ignored. They can be strategically distributed in various locations, such as local businesses, community centres, and tourist hotspots, increasing your business's visibility and attracting individuals who may not have encountered digital advertisements.
Want help with your printing material? Hunter Bevan offers a specialist printing service in Oswestry and surrounding areas. We can have you covered from the design all the way to the delivery of the print. See more on what we do here.
Creating effective signage for your business at Oswestry Show
When it comes to having your business attend a successful event like the Oswestry Show, effective signage plays a pivotal role in creating a seamless and enjoyable experience for visitors. Well-designed and strategically placed signage not only guides visitors but also enhances their overall engagement with your business at the event. You should understand the importance of clear and compelling signage, ensuring that attendees can navigate to your stall effortlessly.
Promotional signage plays a crucial role in generating excitement and highlighting key aspects of your business at Oswestry Show. Eye-catching banners, posters, and flags can be strategically placed throughout the showgrounds to capture attendees' attention and entice them to check out your stall. Promotional signage not only enhances the overall visual appeal of your business but also helps attendees make informed choices about where to spend their time during the event and general rule of thumb is if you have a good clear promotional sign, any bystanders that visit your business will have a higher chance of becoming a customer.
A key aspect of effective signage is maintaining consistent branding and design elements throughout the event. The Oswestry Show ensures that all signage aligns with its overall brand identity, including the colour palette, typography, and graphic elements. Consistency in branding creates a cohesive visual experience, reinforcing the event's identity and making it easily recognisable.
Oh no, I'm not ready!
So we've covered the three main areas on what you should be making sure you have ready for Oswestry Show, but, you're realising there is not much time left! We can work to tight deadlines here at Hunter Bevan, depending on the project size. We can help your business with print, signage and any other marketing collateral that you may need for Oswestry Show.  Take a look at our Oswstry Printers page, on here you can see just some of the products we offer. Let's Go…
Want a Free Printing Quote?
We will get a no-obligation quote for you no matter how bespoke – normally same day or within 24 hours!
Click the button below which will take you to the Free Printing Quote page.
So, is your business ready for Oswestry Show?
In conclusion, Oswestry Show is a great opportunity for your business to undertake some classic event marketing.  Getting your brand out there and establishing a strong presence with your local audience will leave a lasting impact. Unlike other marketing channels, events provide a unique opportunity for direct, face-to-face interaction which creates a memorable experience.
Hopefully, this blog was a brief reminder of what you need for Oswestry show, treat it as a checklist. Are you wanting to have your business exhibit at Oswestry Show? Visit their site and get in touch!
Finally, for all of you that made it to the bottom, a top tip from myself to make sure you excel at Oswestry Show: Announce your business is attending on social media channels, engage with the followers, and perhaps comment, "Can't wait to see you there" and on the day, make sure you are on top with posting pictures and comment on platforms like Instagram stories and showcasing customers that visit your stall. This will add 'social proof' to your business. Also updating your website design with keyword-rich topical content and success stories from the show will help promote your business long after the event.