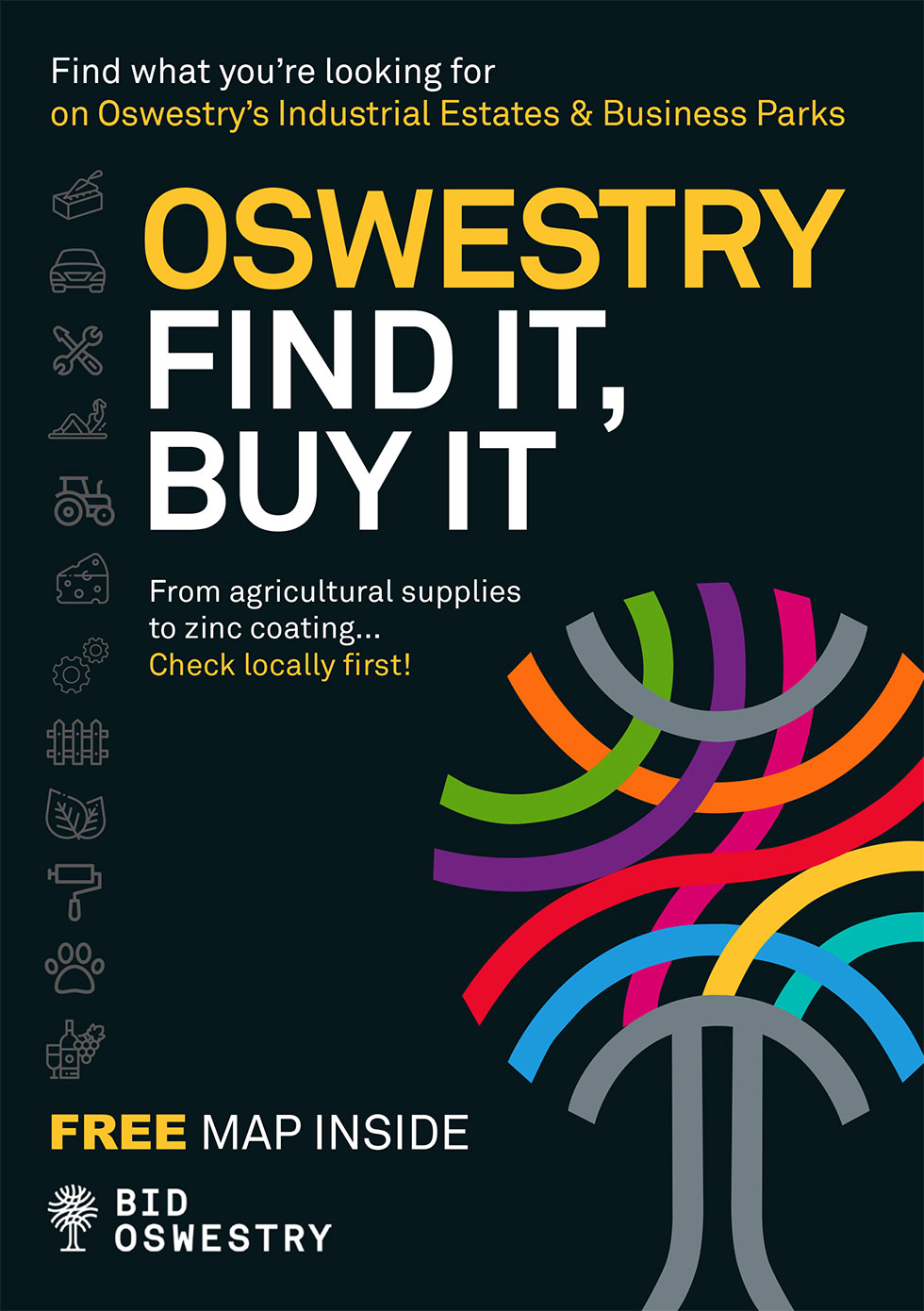 Due to demand,

Oswestry BID are producing a revised edition of the

ir well received

printed and digital versions of the 'Find It, Buy It' Directory and Map of businesses located within Oswestry's Industrial Estates and Business Parks for 2024

.
You may recall that the objective of the directory is to encourage people and businesses to explore the Industrial Estates and Business Parks, to discover the wealth of products and services available on our doorstep – it's all part of a bigger plan to better promote the Industrial Estates and Business Parks, and enhance their trading environment.
The directory will attract customers from further afield too, who are looking for products and services from great businesses in the area that are welcoming, offer excellent value, have knowledgeable staff, and eager to help customers find what they are looking for.
Hunter Bevan, a local graphic design and marketing company, based on Artillery Business Park, have again been commissioned by Oswestry BID to design and produce the Directory and Map.
We're contacting you to see if anything has changed for your 2024 entry, or, if you're new to the directory, to gather information about your business for publication.
Any questions?
If you have any questions about 'Find It, Buy IT', you can call Adele Nightingale at Oswestry BID on 01691 700365 or 07809 415533 or email adele.nightingale@oswestry4bid.co.uk
Please complete the form below to update or record your business details:
Remember, If you're happy with your details as they currently appear, you don't need to complete the form again, and we will go ahead with publishing the same information.