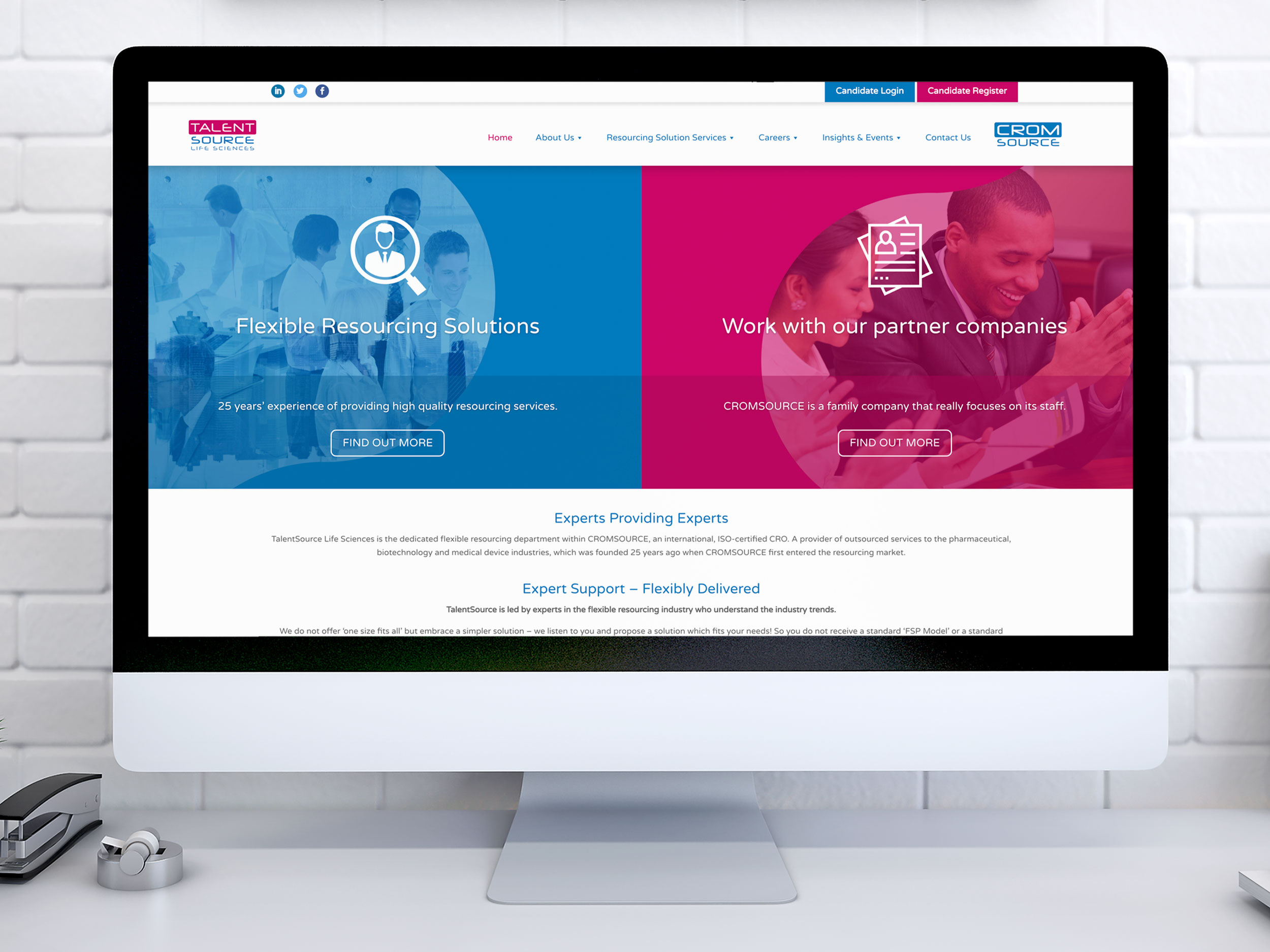 TalentSource Life Sciences
We recently redesigned and updated the functionality of the TalentSource website – which is a medical job listing website for both employers and employees. The design uses the bright colour schemes from their branding, with infographics and flowing page content.
Any Questions?
Get in touch to discuss how we can help your next project.